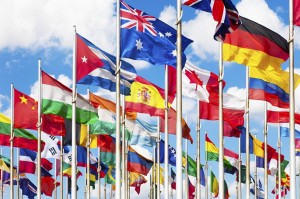 This interdisciplinary minor seeks to introduce students to international studies through 
course work in four areas: economics/international business, history, political science, 
and modern languages. It resembles in miniature the international studies major, which is built upon the same four disciplinary pillars.
Requirements
POL 130: International Relations
One of the following:
POL  250: Politics and Society in Developing Countries
POL  330: American Foreign Policy
POL  335: International Organization
POL  380: International Political Economy
One of the following:
ECO  102: Macroeconomics
ECO  335: Economic Development*
ECO  340: International Economics**
ECO  345: Comparative Economic Systems**
One 300-level history course, by advisement
One 200-level language course in a language other than English or equivalent proficiency.
(intermediate low as defined in the ACTFL guidelines)
One elective course chosen by the student and approved by the adviser. Elective courses must relate to international studies and may come from any department in the college.
*Prerequisite: ECO 101/Principle Microeconomics
**Prerequisite: ECO 102/Principles of Macroeconomics
Faculty Advisor: Dr. Miriam Lowi