Honor Society for International Studies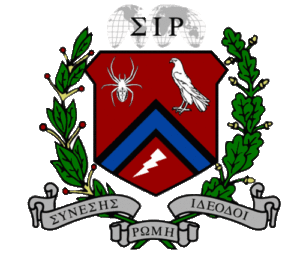 The purpose of Sigma Iota Rho shall be to promote and reward scholarship and service among students and practitioners of international studies, international affairs, and global studies and to foster integrity and creative performance in the conduct of world affairs.
Membership in Sigma Iota Rho is intended not only to enhance the credentials of its members, though public recognition of the best and the brightest students in international studies is one of the main purposes, but is meant to encourage a life-long devotion to a better understanding of the world we live in and to continuing support for and engagement in education, service, and occupational activities that reflect the mission of Sigma Iota Rho. The College of New Jersey's Sigma Iota Rho faculty adviser is Dr. Matthew Bender, who can be reached at bender@tcnj.edu.
Undergraduate members are the driving force behind the success of the chapter.  It is their energy and commitment combined with the experience of the faculty advisor that help fulfill the mission of Sigma Iota Rho.  In order to qualify for undergraduate membership, students must meet the following criteria:
Completed course work in international studies including courses in relevant subject areas of anthropology, economics, foreign languages, geography, history, political science, and other related disciplines;

Attained a junior standing and completed at least twenty-one (21) hours of course work toward the International Relations major or minor, including at least two courses at the 300 or 400 levels;

Attained a cumulative grade point average of 3.3 or higher in all courses, and a grade point average of at least 3.4 in international relations courses;

Must maintain full-time student status of at least twelve (12) hours to be a voting member or hold an office.
Sigma Iota Rho members inducted on February 2, 2023
Phoebe Abeles
Saisha Ahluwalia
Julieta Altman
Uziel Cortez
Jordan Ekstrom
Kevin Quezada
Olivia Schwarz
Loretta Wolchko
Lauren Wright
---
November 2021 inductees
Jenna Azeez, Nancy Bowne, Kyle Burton, Andrew Caselnova, Michelle Correa, Steven Cummins, Lily Drennan, Natalie Lamendola, Martina Malak, Kasey McNulty, Asher Newman, Kathleen Patterson, Alessia Piccitto, Alexis Rizzo, Courtney Strauch
November 2020 inductees
Manar Ali, Jared Chimento, Caitlin Clarke, Ambar Cordero, Alexander D'Andrea, Kayla Dauria, Isabella Devine, Sofia Ebio, Kimberly Estrada, Caroline Fehder, Emelia Maslanka, Nina Musso, Jessica Nicol, Alexandra Rizzo, Jane Wagner, Bridget Walsh
November 2019 inductees
Klara Bieniasz, Amanda Dallenbach, Victoria Faria, Martha Sofia Fuentes Lucio, Victoria Hyland, Emily Lo, Madison Mastellone, Lauren McNulty, Tara O'Keefe, Juliana Rice, Kameryn Richardson, Henry Seifert, Caleb Septoff, Franklin Shobe, Klaudia Stanislawski, Alessandra Thomas