Is Justice Possible for the Atrocities in Ukraine? with Stephen J. Rapp, former U.S. Ambassador-At-Large for War Crimes (2009-2015)
October 26, 2022, 10:30 am to noon in ED 115 and on Zoom
Former member of Congress and U.S. Ambassador-At-Large for War Crimes Stephen J. Rapp has led teams prosecuting war crimes committed in Rwanda, Sierra Leone, the countries of former Yugoslavia, and other countries violating human rights during war.  Ambassador Rapp will discuss the potential of holding accountable those responsible for the barbarism in the Ukraine war.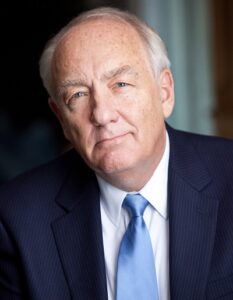 From 2009 to 2015, Rapp was Ambassador-at-Large heading the Office of Global Criminal Justice in the US State Department. He was the Chief Prosecutor of the Special Court for Sierra Leone from 2007 to 2009, where he led the prosecution of former Liberian President Charles Taylor. From 2001 to 2007, he served as Senior Trial Attorney and Chief of Prosecutions at the United Nations International Criminal Tribunal for Rwanda, where he headed the trial team that achieved the first convictions in history of leaders of the mass media for the crime of direct and public incitement to commit genocide.  
Before becoming an international prosecutor, he was the United States Attorney for the Northern District of Iowa from 1993 to 2001. He received a BA from Harvard College and a JD from Drake University Law School.
Co-sponsored by TCNJ Department of Political Science Politics Forum, TCNJ International Studies Program, TCNJ Prelaw Program, and the Princeton-Trenton and Northern NJ chapters of the United Nations Association.
Please click the link below to join the webinar:
https://tcnj.zoom.us/j/99764123317?pwd=ejNCZ0VFTmRJMDNnVS8vRkRLdFdKdz09
Passcode: 451109